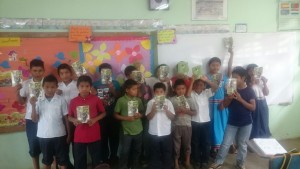 The foundation provided these students, who are studying the English language, with the Book of John which is written in English and Spanish.
The foundation has provided school supplies and backpacks for many students, desks ), and tables and chairs for an English lab.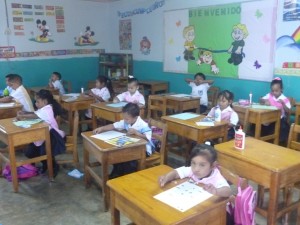 Desks and chairs for elementary students donated by Our Lady of Fatima Catholic Church of Aliquippa, PA. (above)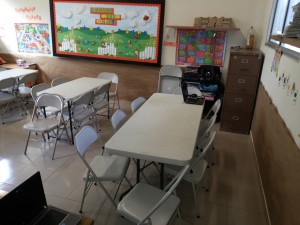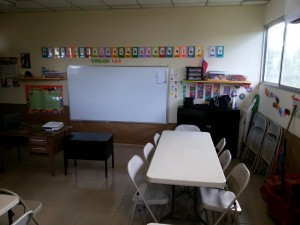 New tables and chairs for the English Lab donated by Foundation.
School supplies for the English lab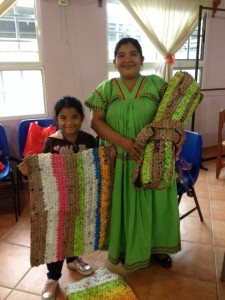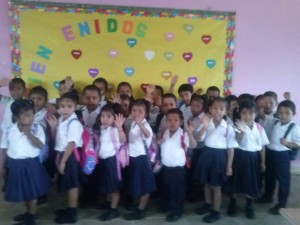 Backpacks for the entire class.
  Activity/nap  mats made by a group of Pennsylvania women