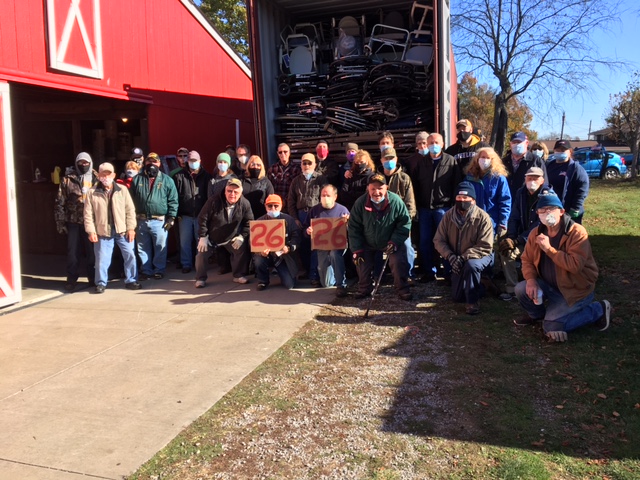 We are happy to announce that DTCare Foundation has joined together with the McCormack Foundation to expand services to Panama. President of DTCare, Marco Gruelle, has paid the transportation charges for the past several containers as well as helping with the physical loading. DTCare is providing monthly salaries for two Panamanian office personnel, a driver, and a general helper.
Containers #25 and #26 were loaded by our dedicated volunteers. Unloading was done by small (10 person) groups due to Covid restrictions.
In November hurricane Eta caused severe damage in the western part of our province. DTCare and McCormack Foundations provided much needed reliefe supplies such as water, food, blankets, mattresses, soap, diapers, and cleaning supplies to hard-hit but mostly neglected areas.
We made a number of improvements to our work areas. The restroom was updated and made wheelchair accessible. Concrete was poured in the entranceway and the main entrance gate was completed remade. Since we operate with no charges for office or electricity, we are happy to make improvements and maintain the property. Our external breast prosthesis and wig program was moved in house with Honi Murelle as head of this department. This move has resulted in a noticeable increase in customers for prostheses and wigs. Honi also takes care of patient relations and handles medical supplies. Ruby Cianca is the office manager and is in charge of distributing and maintaining records of donated items. Ruby and Tom work together in fitting leg prostheses. At last count 1326 new legs have been fitted to date